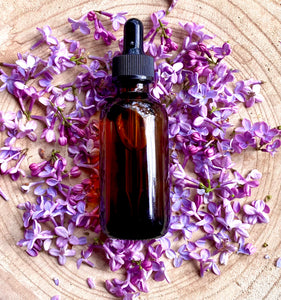 Freya's Garden
Lilac Flower essence
Regular price
$13.13
$0.00
Unit price
per
Tax included.
Shipping
calculated at checkout.
🌸Flower essence🌹
My favorite way to interact with plants at a spiritual level.
Flower essences, to be put plainly, are created to quite literally capture the essence of the flower's spirit.
Flower essence can be utilized in meditation, ritual work, spiritual baths, and any self care ritual. Some flower essences may have topical use benefits, but it depends on the flower and the carrier/preservative used in the creation.
Some things to know:
Flower essences don't really smell. Sometimes there is a lingering scent but it is generally overcome by the scent of whatever preservative is used for shelf stability.
So if you're buying for the smell, you will be disappointed, because this a spiritual tool, not so much perfume.
Although it could be added into a spiritually crafted perfume.
Ways to use!
- Anointing the body
- practice getting to understand and acquaint yourself with plant spirits 🌿🌿
- abundance and fertility rituals
- energy work
- meditation & practices like yoga and qi gong
- companions for emotional matters.
First flower essence to be release:
The enchanting Lilac. Made under the full moon in Libra.
Lilac is a grand facilitator of deep energetic healing. Lilac reminds us we are capable of deep meaningful healing, no matter where we have come from- lilac meets you where you are and guides you forward. She is associated with the crown chakra primarily, but also regard in connecting to the heart energy center by providing safety needed to be open and vulnerable for true, meaningful healing and spiritual development.
💜
price includes shipping. 
---